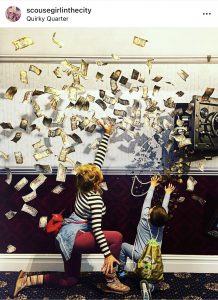 The Quirky Quarter is everything it promises in the name! Quirky, Bizarre and Totally Enjoyable! 🛎️🚪🖼️
A real hidden gem of a tourist attraction that's right on our doorstep! This place is brilliant! Intriguing, mysterious and totally incognito. The best way to describe it is an interactive museum. Everything about it is quirky, eclectic and detailed. There are many exhibits to either take in or touch or feel and the idea and experience behind it. It's showing you the illusion of the science behind demonstrations and installations. Unravelling the science is what makes this place so fascinating.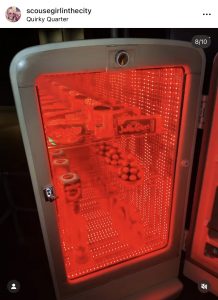 The Photo Opportunity's were amazing! I got to open a 3D Safe with Theo and have all the treasures blowing in mid air so that was a great photo opportunity. Another one was standing over a broken elevator shaft!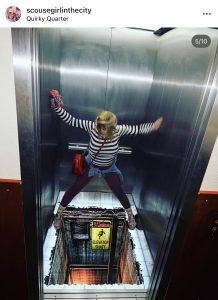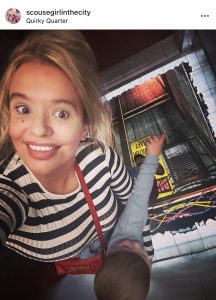 One of the great features at the very beginning was a secret bookcase that Theo absolutely loved because he was trying to work out how he got it to open! 😄😄 This room was just as you start your tour and its the most beautiful antique style study📚📚 With magical bookcases full of books and then you find a secret door and the tour progresses you on to the next section! So clever! And so Harry Potter! 🪄🪄 You never knew quite what you were walking into next and that surprise element adds so much excitement to the tour!
One of my favourite parts was the last section which is a real surprise! In fact your not quite sure what your walking into when you enter through those double doors. It's a gothic church style maze of mirrors! Every exhibit in there has a different element to it. No two sections are the same! Everything is so random and unpredictable which makes it so much fun to be immersed in that unpredictability!
This is a really interactive hands on museum and my 4 year old son loved it! It's really great to take the children too!
Quirky Quarter
📌 Family Friendly Attraction
📌 Hands On Interactive Museum
📌 They do evening events at weekends were you can explore the venue at night with a drink!
📌 Duke Street. Opposite Duke Street Boutique Hotel. Plenty of Pay and Display parking available on this road.