Andrew Schofield gave a show stopping performance as "The Crow" An amazing theatrical icon of our city that never disappoints!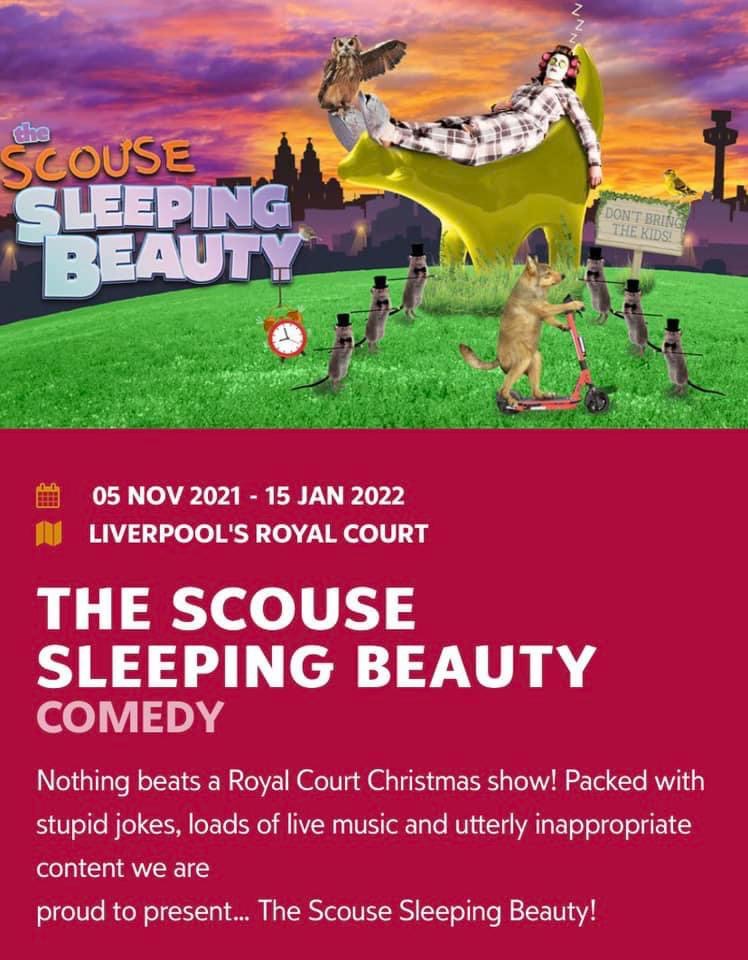 So you've been to your average Pantomime! Well this isn't that! This is your adult Scouse entertainment, your pantomime and your theatrical fix all rolled into one. If there's one place that gives you all 3 every time it's The Royal Court! Effortless in their delivery of some of the best comedy theatre I have ever watched this was no exception to that expectation! One of their most entertaining performances ever!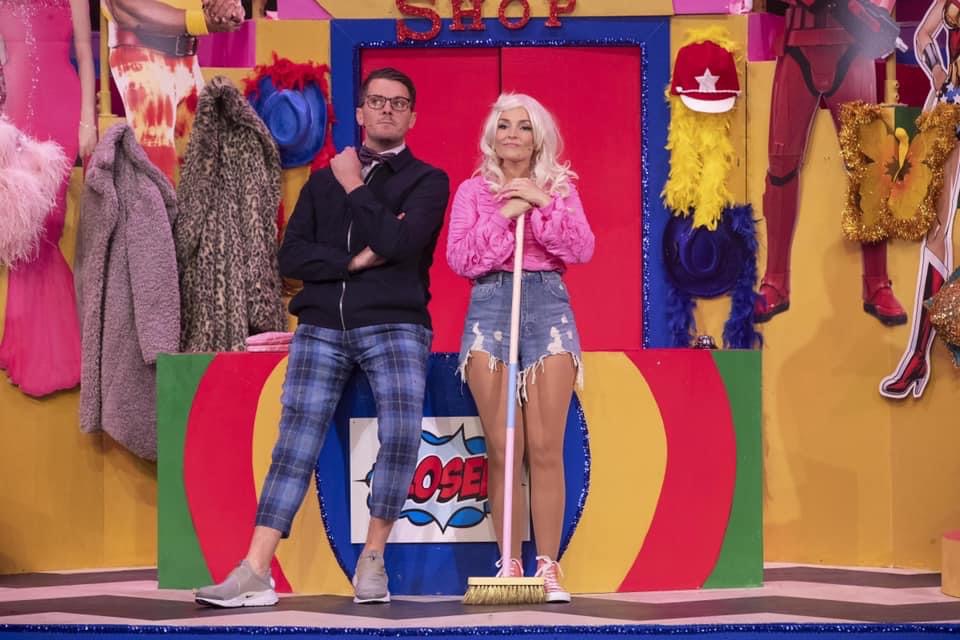 Five star performances came from their most prized stars! "The Crow" as mentioned previous is Andrew Schofield. Hilariously funny in his delivery I was immediately gripped when he walked on stage! His whole ambiance embodied the character as a perfect fit! It suited him so well. I've never encountered a Scouse Crow that was more perfect as the unofficial story teller slash narrator. I say that as he did most of the speaking! He was captivating in his delivery and he was the glue that held the story together in the most creative of ways! Then there was Lindzi Germain of course who was equally as entertaining as her powerful and attention grabbing character Malefluent! The same stage presence and charisma and the ability to carry off that Scouse humour effortlessly. Without these two I believe the story wouldn't have been half what it was! They made the whole performance what it was and it's well worth a watch! It has all the magical elements of a traditional pantomime with the added bonus of that Royal Court Humour that can't be replicated. I'm chomping at the bit to see what their next great stage comedy will be!
What I said on Social Media:
The Scouse Sleeping Beauty is an amazing show that's been hosted at The Royal Court. It has The most excellent Dinner Theatre which can be included in your ticket. I managed to squeeze in the show after they extended it for an extra two weeks! This was very fortunate as it was one of the best ones I've seen! Dinner before hand was wonderful as usual. They'd kept the festive menu extended too so of course I had the festive Christmas dinner and it was absolutely delicious! What a brilliant evening! It was hilarious and that was all thanks to @andrew_schofield who made the show as the sinister looking yet hilarious crow! As well as @lindzigermain as Maleffluent! Loved them both! Every scene they were in I grinned from ear to ear wondering what they were going to come out with next!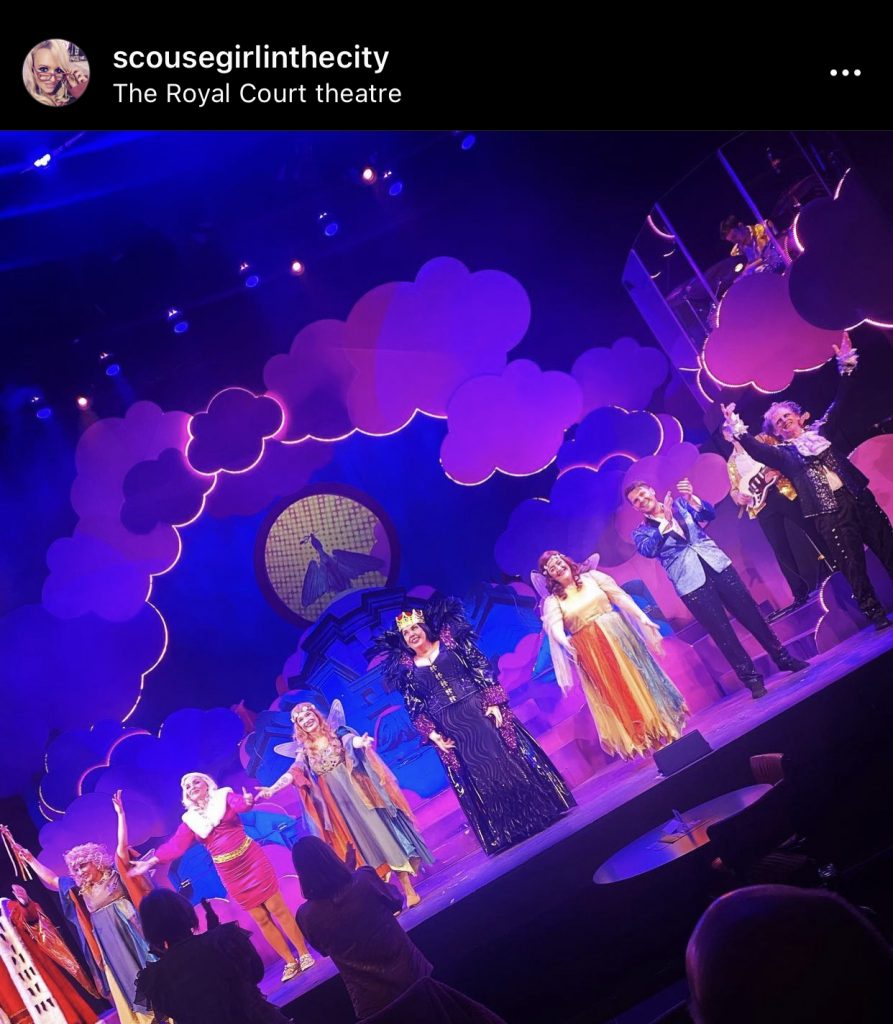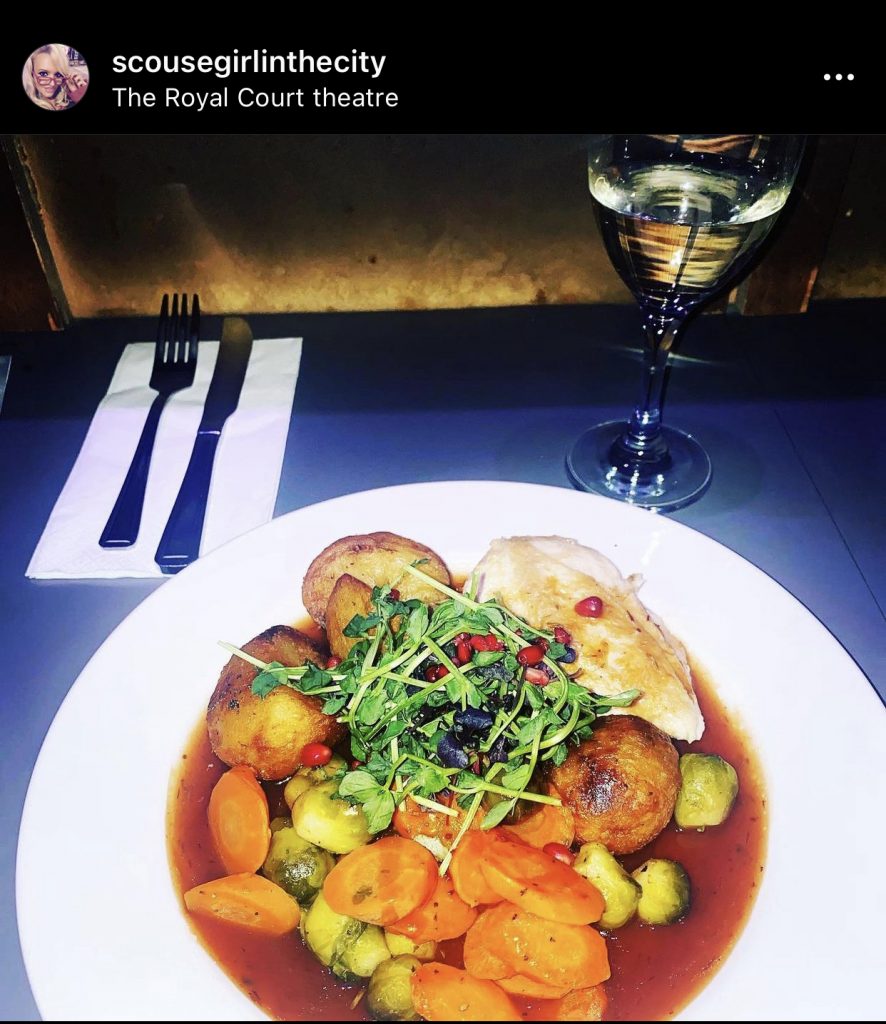 That Scouse Humour is just the most brilliant escapism and unique to its genre as there isn't another place you could go on earth we're you will find that niche of humour and entertainment that is unique to Liverpool. Their Christmas shows are just the perfect alternative from the usual pantomimes that grace the stages round the festive season because we all need a bit of inappropriate adult humour sometimes especially during the festive season and there's no one who does it better than The Royal Court 👏🏼🎭
The Royal Court Theatre