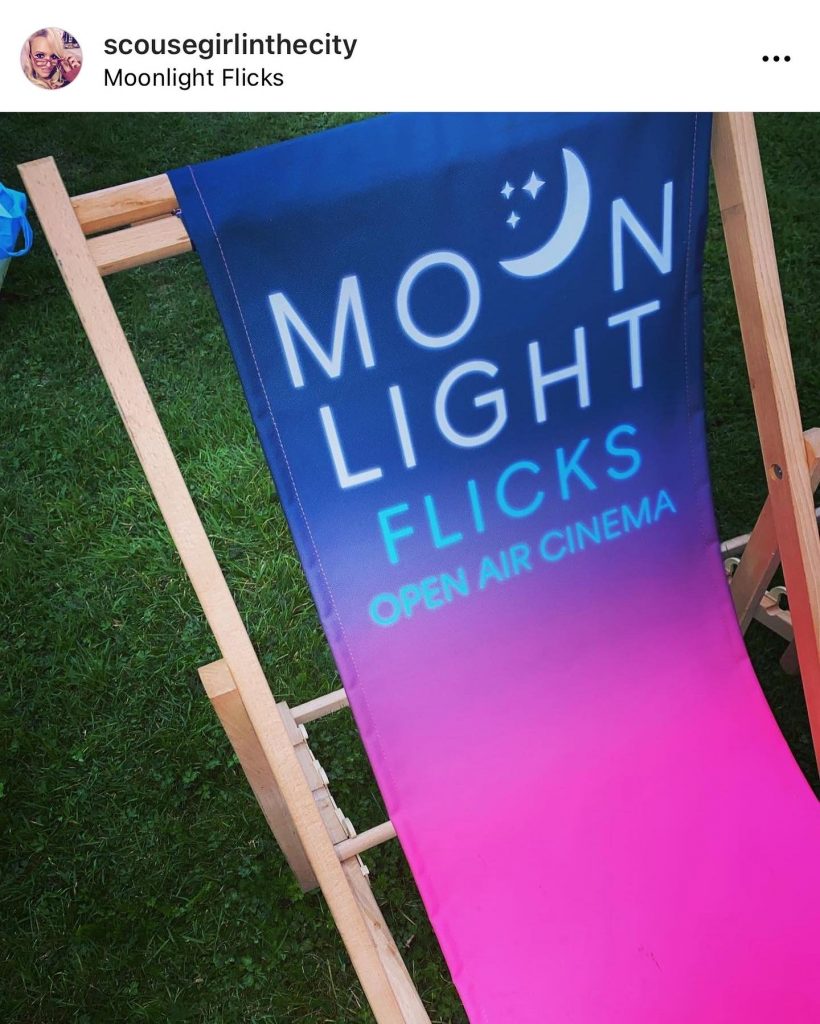 So imagine watching a movie outdoors under the stars on the big screen! At the same time your surrounded by wonderful views of Chester and eating tasty Hotdogs and Frozen Cocktails!

I thought I'd check it out and see what this unique experience had to offer! What a brilliantly unique idea for date night! Sit under the stars with your partner on Moonlight Flicks adorned Deck Chairs with matching snuggly blankets, head phones and watch a great movie! It really is romance at its finest in the most unique way! It would also be fun as a group activity! It's also a great place to take a picnic! There are so many ways to enjoy this unique and diverse experience! I thought it was particularly cute as a date night idea! Watching a movie under the stars together immersed under a blanket or two.

We watched "When Harry Met Sally" that classic 80's movie that you could watch over and over again and still laugh at Billy Crystals pessimism.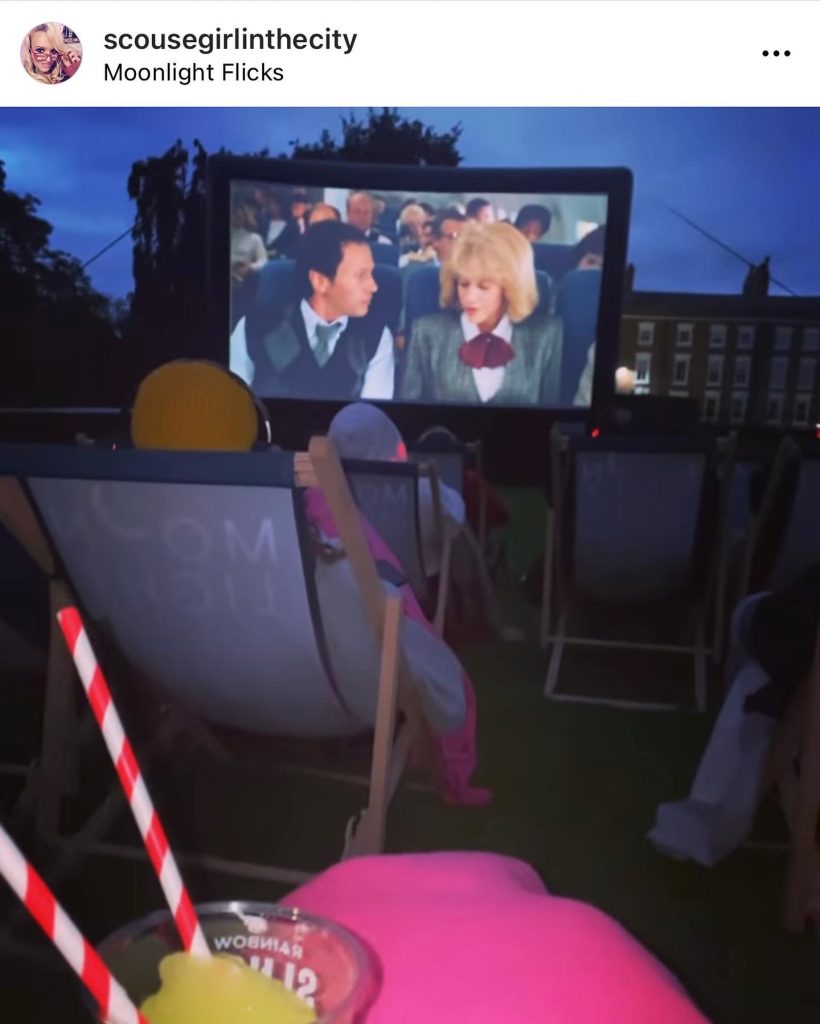 It was the last Moonlight Flicks of the season because it's now September and they've been hosting this event all summer on those warm evenings just as the sun sets. Summer nights have now turned to autumn nights which I find ultra cosy for an event like this anyway! So luckily enough they will be running an October Version for Halloween. Check out Story House Theatres Instagram to see what creepy movie nights they have in store for you this October!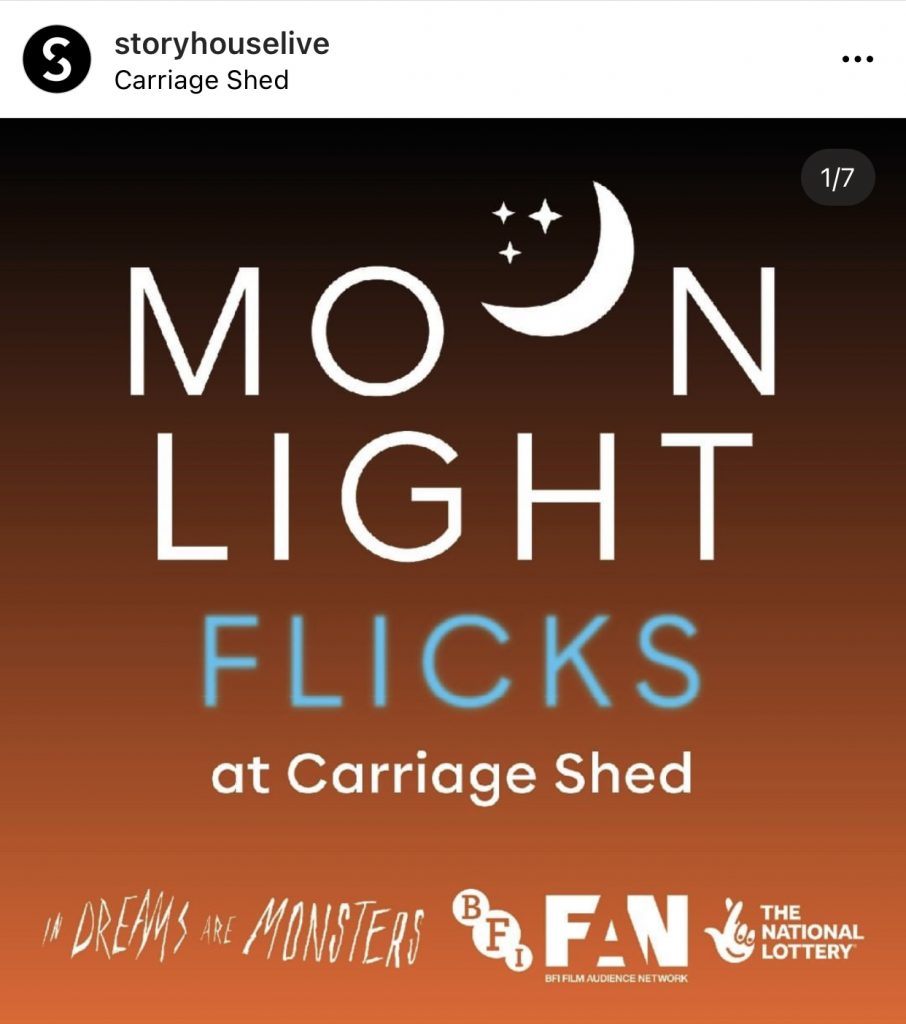 I tried their Vegan Hotdogs which had the works! Ketchup, American Mustard and Crispy Onions! Amazing! I was so glad to be able to eat a hot dog at the movies that was for vegetarians as they are usually real meat in the normal cinema! As a side note they do do real meat hot dogs too I just loved the way they provided an option for vegetarians and vegans and non red meat eaters! I also loved their selection of snacks and drinks they served out of the cutest little shack were the area was adorned with fairy lights! Super super cute in the dark and I loved their Margarita Slushes that were a high point to say the least! They were absolutely scrumptious!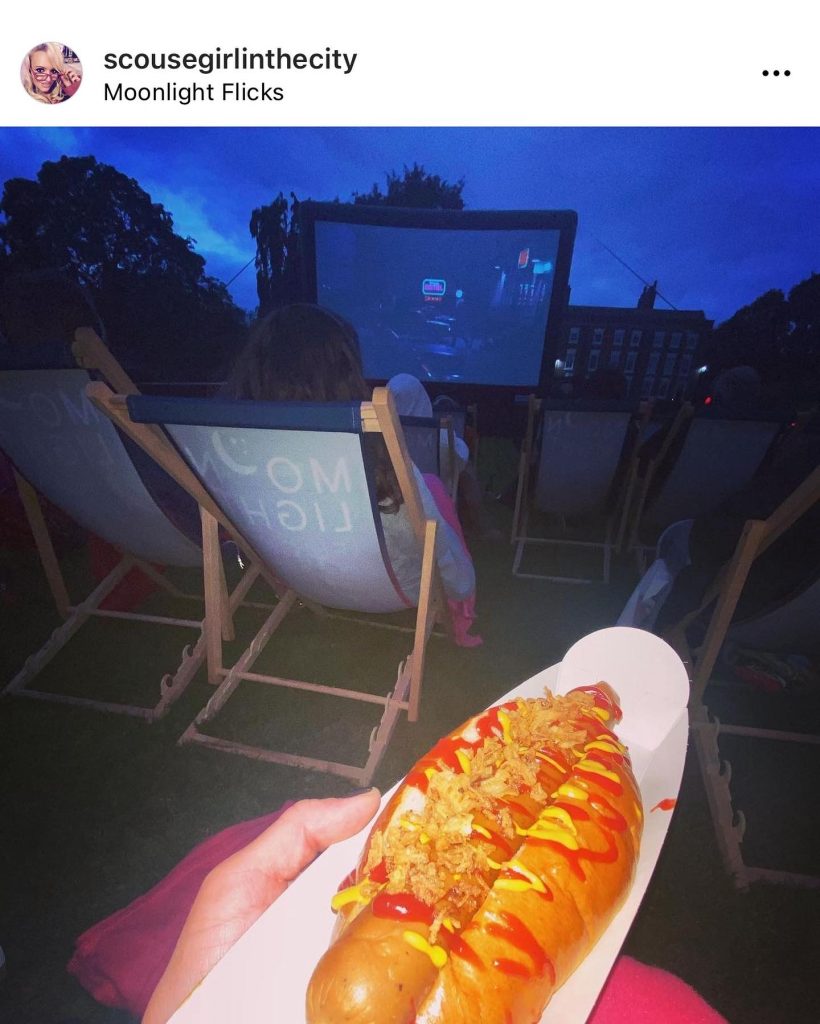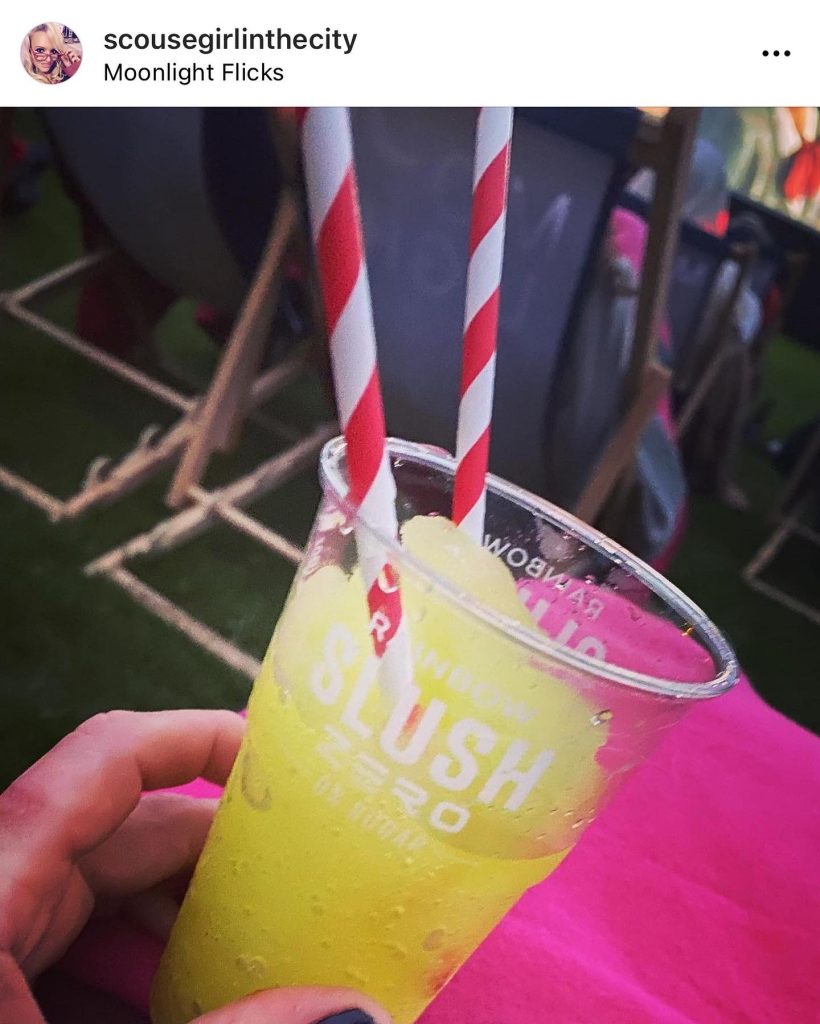 So to sum up it's well worth a visit for sure! A unique activity that makes for a very fun night and an unforgettable cinema experience! Head on over to Story House Live to book on the Halloween Event!