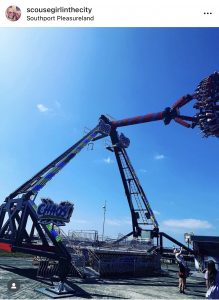 New Exciting White Knuckle Ride Zone Opened In Pleasureland Southport!
I'm officially all ready for the summer season with this newness! I couldn't wait to try being the adrenaline junky that I am! It did not disappoint!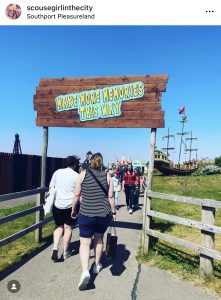 I only picked the hottest day of the year up to this point to try it out! All this new part of Pleasureland has been added for the summer season! I was so impressed with the new additions and the new area as a whole! It's just what was needed! An injection of brand new thrills to bring the thrill seekers to the park on those summer evenings! The new zone will be so popular with teenagers and adults alike!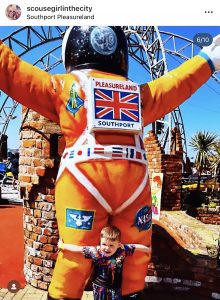 My favourite was Chaos! What a ride! There's plenty of others too! There's a Giant Leap Frog ride! Another White Knuckle ride like Chaos and also a children's Runaway Mine Train!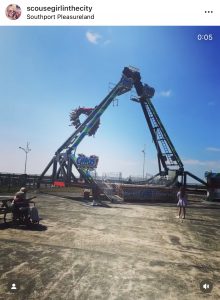 There's refreshments, a food kiosk and a pic n mix stand all in the new zone too! The park is well worth a visit this summer after it's expansion! So many new fantastic rides to try out! Brilliant for the adults even more now and still brilliant for the kids as it always has been!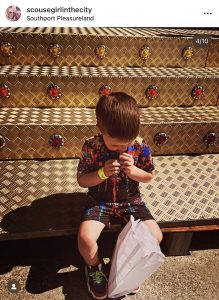 I thoroughly enjoyed their new additions to the park and I'll be going back for another visit during the school holidays when they also have all sorts of entertainment days on for the children too! 🪄🪄
So checkout their website and keep checking here for more updates for what's on at the park during the summer! 🔔🔔
Plus if this picture below doesn't make you want to enjoy an ice cold beer in the sun while enjoying a thrill seeking day out! Nothing will! ☀️☀️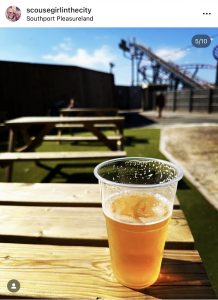 🅿️ There is an on-site car park next to Pleasureland and you can book it in advance or first come first serve on the day of your visit. There is also a car park opposite Splash World which is handy as an overspill on busy days!
Hope this helps! Hope everyone has a great time visiting the newly revamped Pleasureland Southport! You can't beat those summer nights in the summer holidays in Southport Making Memories!