Crypto Sluggers, who capture baseball memorabilia via NFTs, and Billionaires Row, a luxury alcohol line, supported a 'Great Gatsby' black-tie event on Sunday, July 31. The event took place at Oheka Castle, which is located along Long Island's Gold Coast as part of the Celebrity Golf Classic tournament.
The 'Great Gatsby' celebration was co-hosted by Celebrity Sports Entertainment (CSE), 1-800 Liquors and MAXIM. It was hosted to raise money for DUponCancer, a charity foundation for cancer patients, as well as an ode to another 'Roaring 20's' decade.
Many well-known public figures-both non-athletes and athletes alike- were in attendance at the 'Great Gatsby' event. MLB players, such as Greg Maddux, Randy Johnson, John Smoltz and Johnny Damon were present.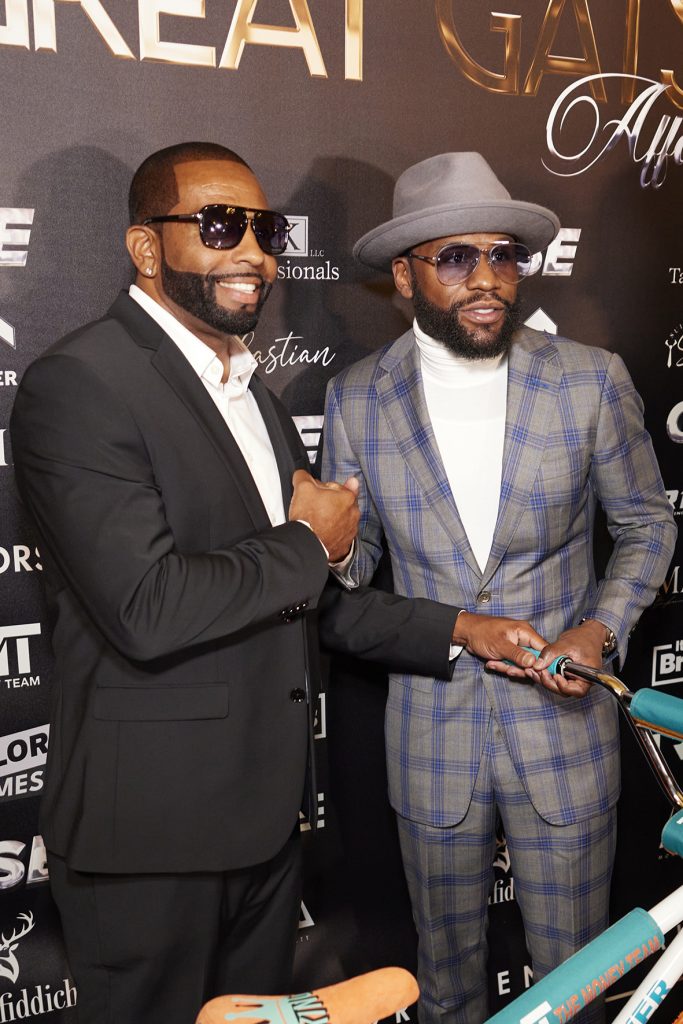 Floyd Mayweather, the 15 time Champion of the World, made a guest appearance during the event.
The event, which began at 7 P.M., welcomed guests with a red carpet hosted by Tara Bernstein, and a champagne toast.
Attendees enjoyed a superb dinner, and afterwards were encouraged to participate in a multitude of activities.
Billionaires Row and Crypto Sluggers co-sponsored many of these, one being the top shelf open bar. At the bar, Billionaires Row offered 'The Mayweather Punch' and 'The Gatsby,' two specialty drinks infused with their Cuvée XO champagne. In addition, a DJ and other live entertainment were present.
The casino room was also co-sponsored by both Crypto Sluggers and Billionaires Row. Attendees were given imitation money, complete with the Crypto Sluggers and Billionaires Row logos. All actual money obtained was donated to DUponCancer.
Later, an incredible firework display took place. The display was financed by Grucci, and marked the end of the night, though guests partied and conversed until the early morning.
The Oheka Castle has a rich history behind it, spanning just over one hundred years. Finished in 1919, the former private-residence was owned by German-Jewish immigrant Otto Hermann Kahn. The 109,000 sq ft mansion was the second largest home in America at the time of its completion. Over the years, Oheka Castle has been famous for holding the most lavish parties, and is even rumored to be the inspiration for several locations in "The Great Gatsby" by F. Scott Fitzgerald.
The 'Great Gatsby' party was well-received, with hundreds of guests in attendance and the location of the event certainly helped its success.