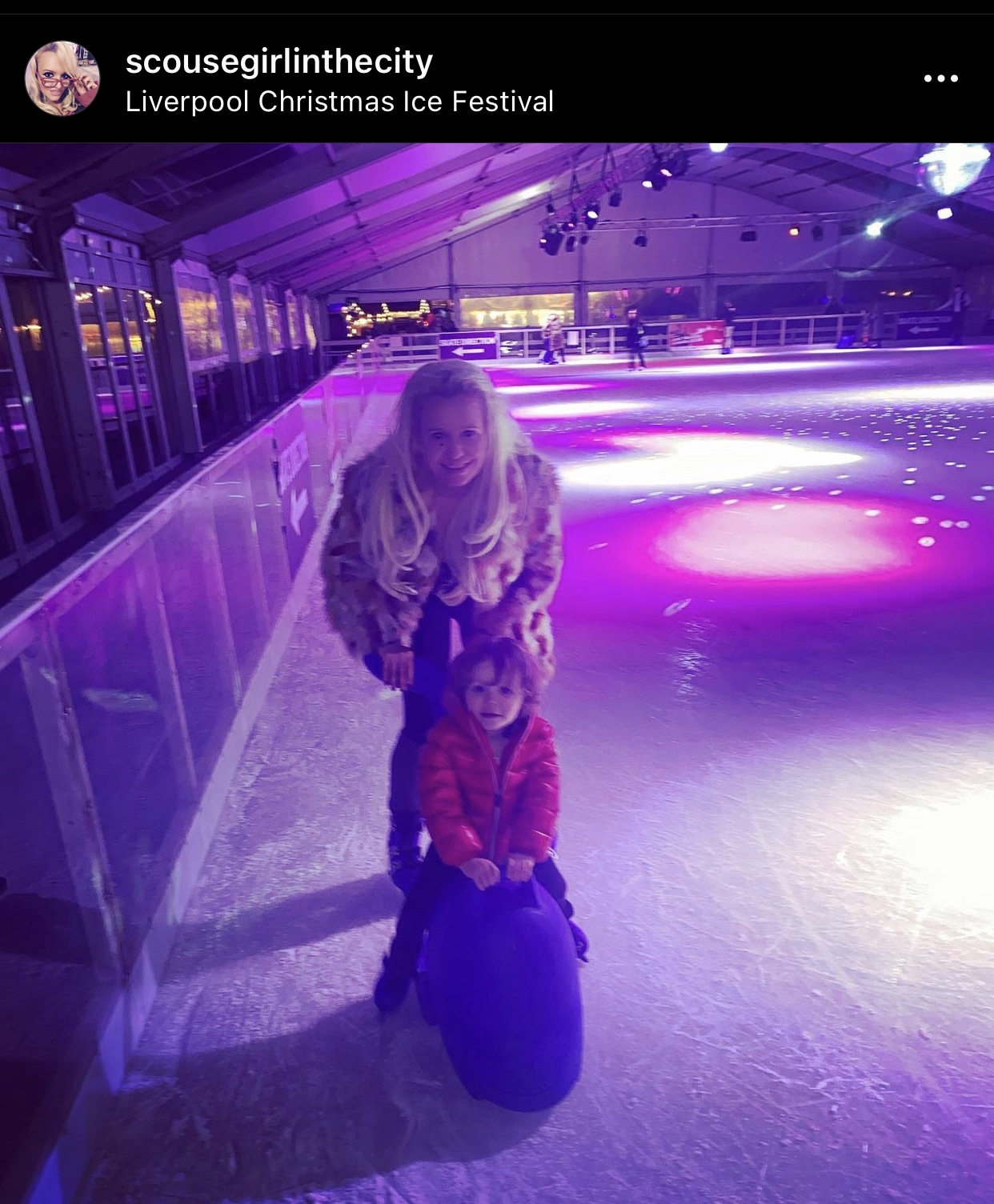 First up we have the last great event to of took place in 2021 right here in our City! One of the most popular Christmas Attractions!
The Liverpool Christmas Ice Festival
There's that much going on here that you may need a couple of visits to sample everything on offer! There's so much to do for both adults and children. The Childrens fairground rides are plentiful and especially magical when lit up at night. There's a great choice of adult attractions also with a huge selection of white knuckle rides to keep the biggest adrenaline junkies entertained! These also look the most festive at night all lit up which is definitely the best time to visit! I love how they've catered for every age range from babies, to toddlers to teenagers to thrill seeking adults. As an added bonus I'll just add that they have some of the best waltzers I have ever had the pleasure of ridding! A real update on the traditional waltzer we were used to as children. These were all shiny and new and a really smooth and speedy ride! My favourite ride as well as my child's favourite was the Christmas Rollercoaster! A waltzer type rollercoaster that twisted and turned many different ways and offered amazing views of the Mersey and this was all while being lit up at night! What an experience!
The festive delight of a temporary ice ring in Liverpool is always a treat every year! There's nothing better as a festive activity than wrapping up warm in your scarf hat and gloves and gliding along the ice to a Christmas tune or two on a magical lit up ice rink. What I especially loved this year was that I was able to take my son ice skating even though he's only 3 years old! That's because they had these brilliant skate aids! Two different types! They had a stand up one for more savvy skaters and they have a sit down one for first times that I used to manoeuvre my son round the ice on. Just such a magical experience and it was was of my gavotte memories from the festive season with my little boy!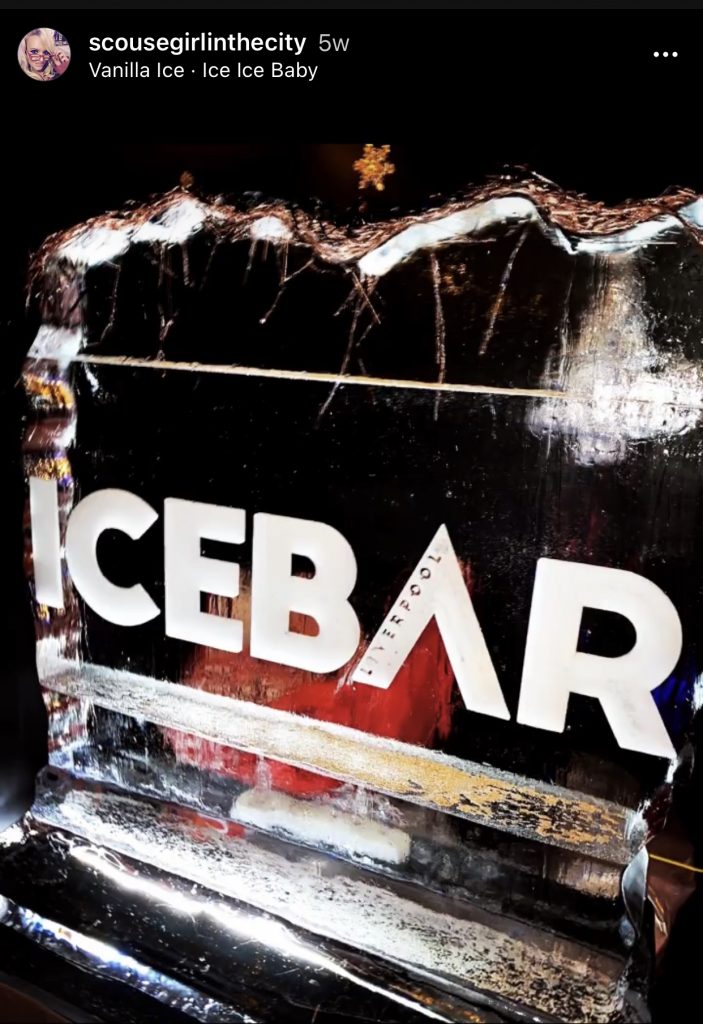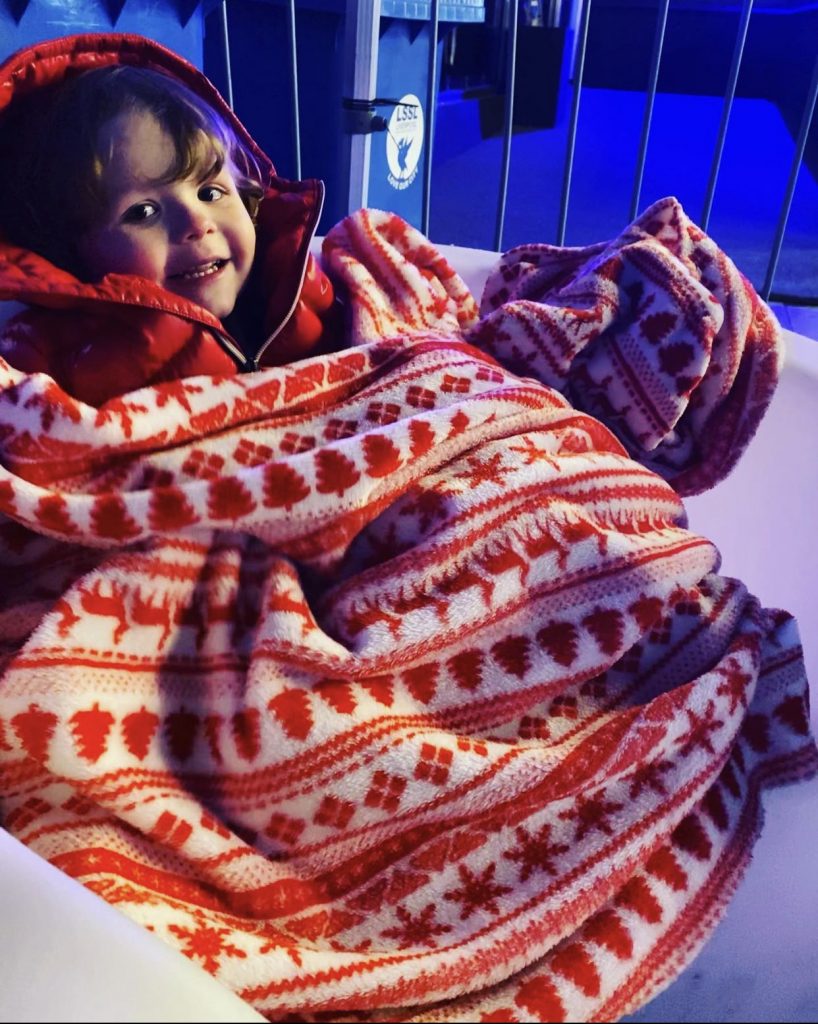 The Ice Bar was also a favourite of mine. It doesn't get more unique than having an ice cold tipple in the equivalent of a human sized freezer! Adorned with many intricately detailed ice sculptures, brightly coloured LED's and rustic fur throws. The lady who ran the tour made the whole experience what it was! She was amazing! Wonderfully warm and friendly and she answered all my questions effortlessly in such a fun and charismatic way! I had a wonderful cocktail in a souvenir Ice Bar cup that you can take away. Your cocktail is in with the cost of the ticket price! I took my little boy so he got to have a mock tail in his Ice Bar cup which was the cutest thing ever! The little touches are what make things magical for children. I know that's how it worked for me when I was a child. Especially the novelty cup!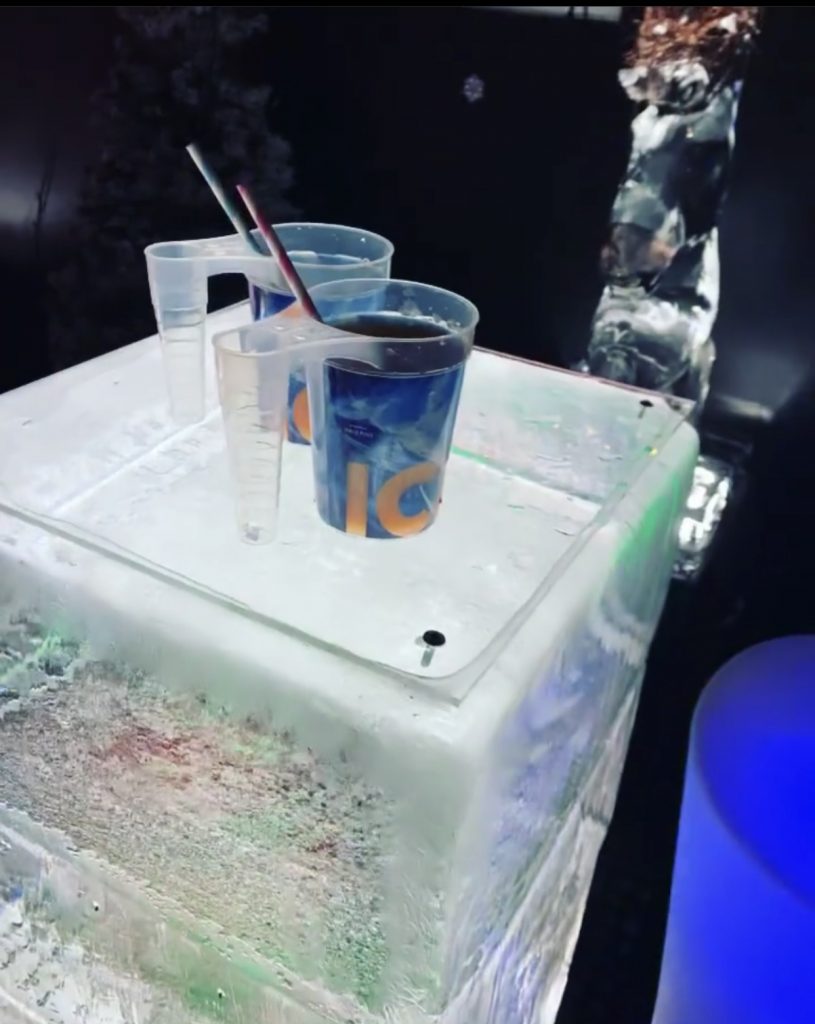 There are so many activities that it takes a couple of visits to take it all in. It's most magical at night and you must try the mulled wine from the Log Cabin Bar, the Chinese Noodles from the little Noodle Vendor and the Churros are also a must! There's just so much variety and so much opportunity for fun! It truly created some of my favourite Christmas Memories of this year! Can't wait to visit again to make some more magic memories in December 2022!