"You can immerse yourself in the show so literally that you actually feel like your a character in the show! It's a very surreal experience."
So I went to "Friends Fest" remembering all of great episodes I'd watched so many times in the past. Well every brilliant, hilarious and famously talked about moment comes flooding back to your memory from the show ignited by the different parts of the tour. There is no stone left unturned. The walk through self guided tour was just amazing. Well organised and so efficient. It allows you to have pictures taken in every famous set from show. Including all the apartments and Central Perk. The sets are so meticulously set up that you feel like you've stepped into your tv screen and literally sat on one of their couches! Nothing was out of place. It was extremely impressive. They also had lots of memorabilia from the show in cases for you to walk round and peruse at your leisure. There was things in there I had forgotten all about until I seen them again. It was amazing to see some of these nostalgic items in real life and see which episode they were from which instantly sparks the memory of it! My favourite was Monica's apartment and we were told that it's actually the most recognisable apartment and TV set in history which is understandable as it just stands out so much! So many years of watching that apartment on tv and then your standing inside of it! You feel like you've already been there before but it feels like a very new experience all at the same time. I grew up with Friends so it's just the best feeling in the world when you get to go back in time and remember watching all those episodes you loved and laughed at the most. I love how the different parts of the festival are set up for different experiences. The whole experience brought back some fond memories as a child of me visiting another TV set when I went to Granada Studios Tour. Which was just the best magical day out ever and this tour had that same magical feel! Brilliant! The part we're you could film scenes and reenact them I found particularly clever. It's really giving people a hands on experience we're they are immersed in the show completely. The orange couch was one of my favourites to take a picture on because it's the couch from the opening credits of course! How could you forget one of the most famous couches on tv!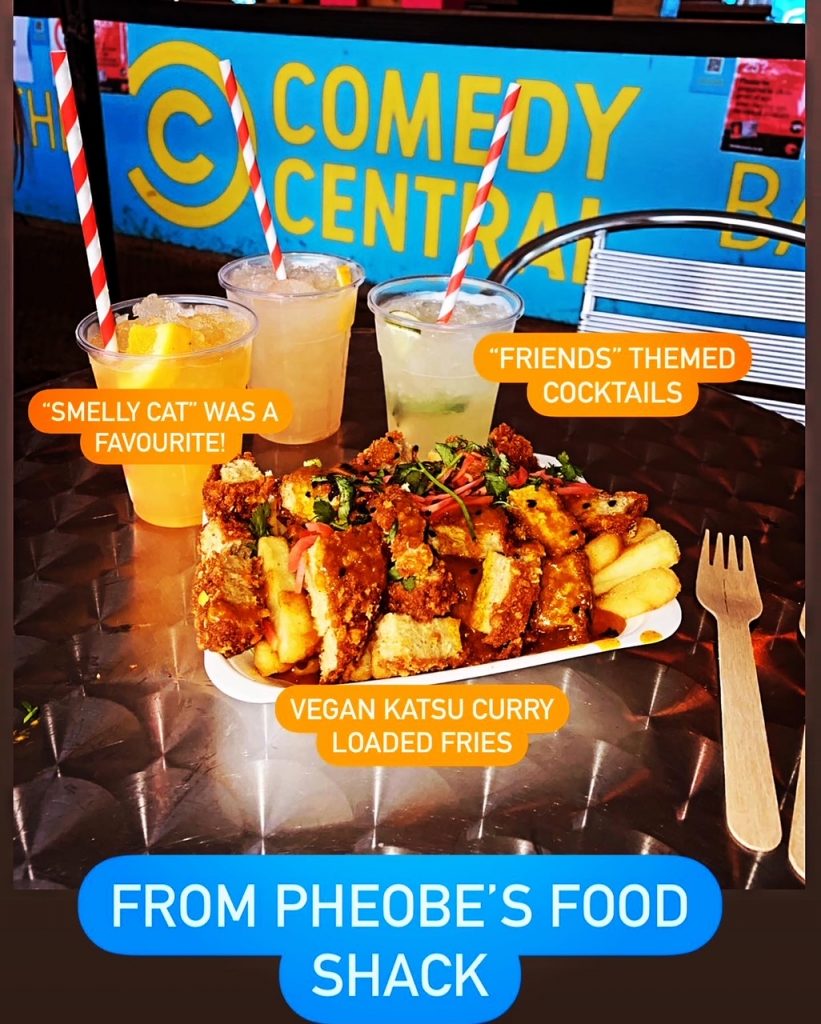 Then there's the other perks to the experience and the attention to detail! Food and drink was all themed and inspired by the show! I love that kind of attention to detail! The cocktails were all named after themes in the show and all the food and drink stands were named after characters in the show! There was an impressive variety of food and drink to suit every taste! I was spoilt for choice with options! The best two for me were Joeys and Phoebe's offerings! "Joeys Pizza" 
 and "Pheobe's Buffet" which was all vegan food 
I sampled the Vegan Loaded KATSU Curry Fries and then from Joey's I had the Cheese Pizza. Both were fantastic! But the real winners were the cocktails of course! Wow nice and strong just the way I like them and each one had so much flavour and it's own distinctive taste! Every single cocktail was nice so it was hard to pick one you wouldn't enjoy! My favourites were "The Chan Chan Man" and "Smelly Cat" 
I absolutely love the attention to detail and commitment to the Friends theme in every aspect of the event! Amazing!
This place is worth a visit whether your a huge fan of the show or even for the occasional watcher because everything is so recognisable about it that it would be extremely hard not to have fun here! 10/10 from me! A completely enjoyable and well organised experience. They thought of everything to make it a great experience for their visitors for sure!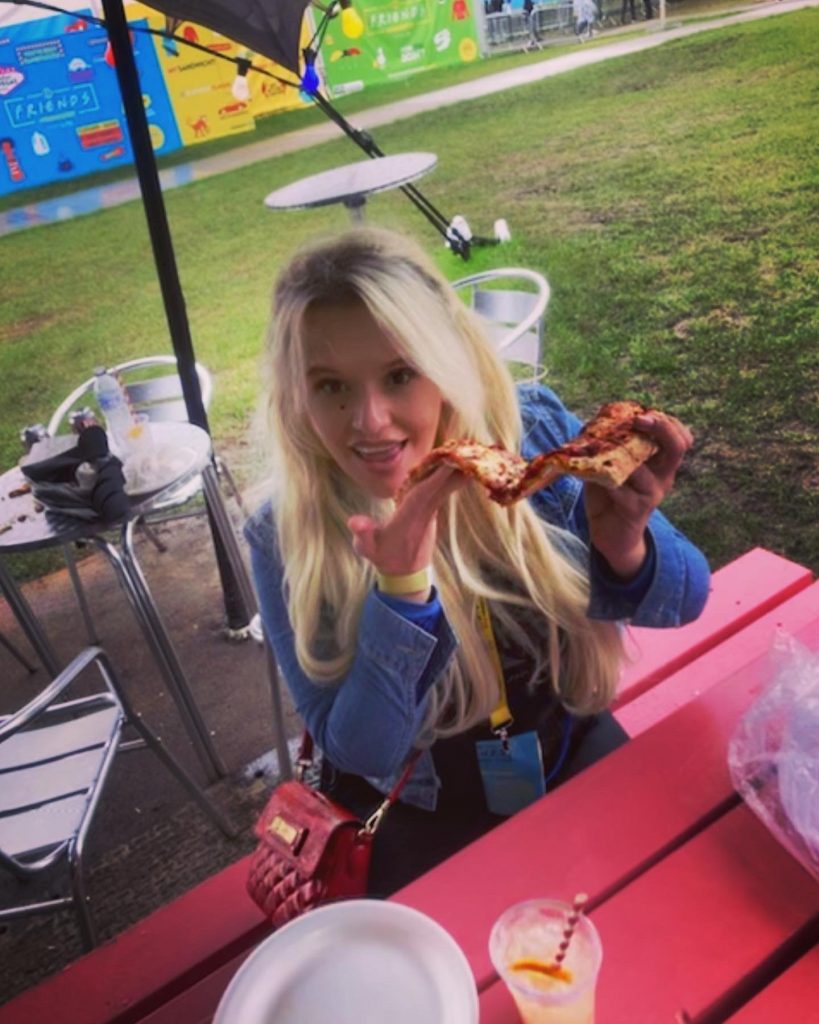 Carolyn Anderson (Scouse Girl In The City)