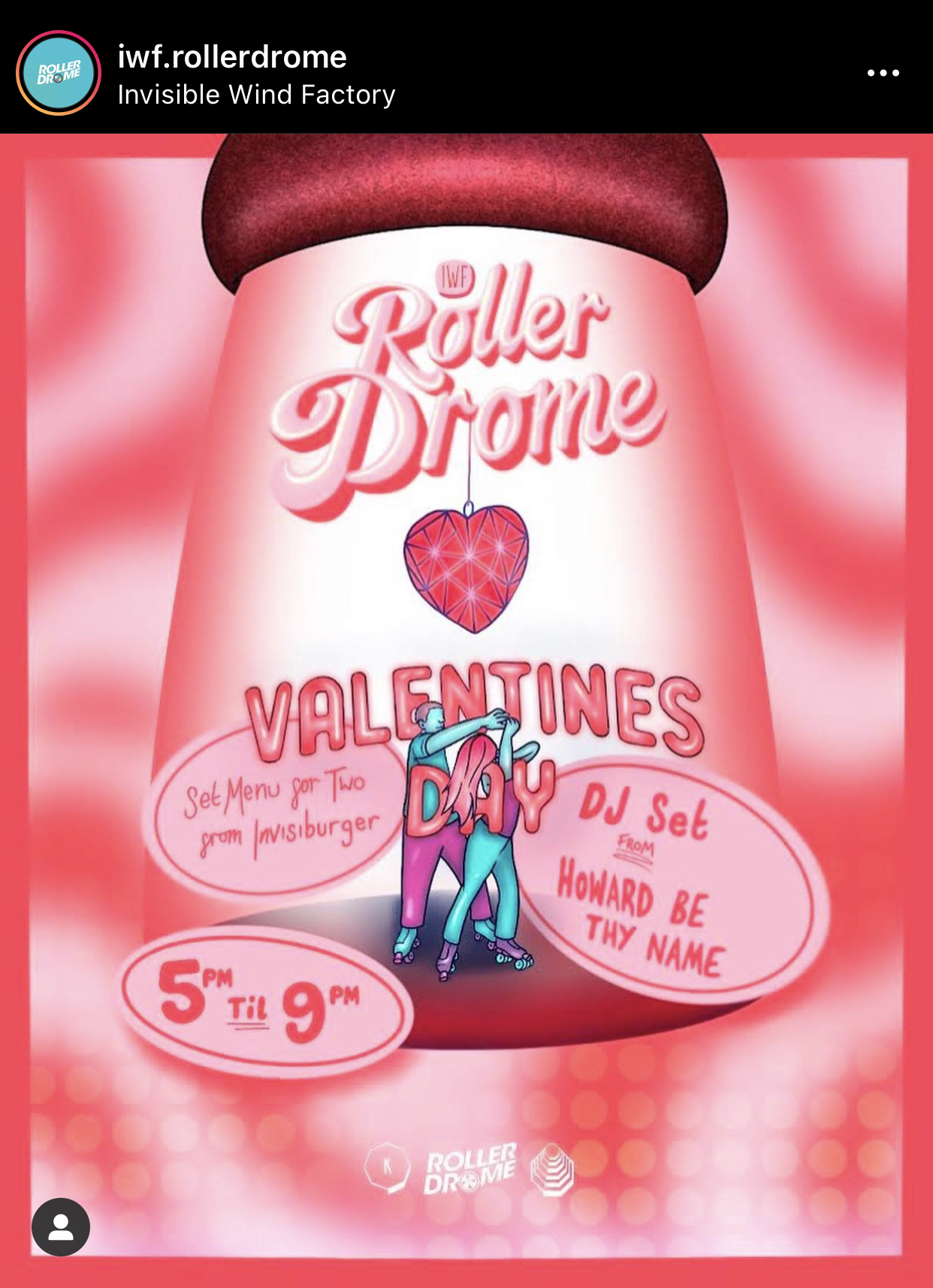 If your looking to wow with a unique date that blows the obligatory Valentines Dinner out the water! Then look no further than The Valentines Ball which is a Roller Disco Special at The Invisible Wind Factory!
This venue has seriously got you covered when it comes to quirky and out the box! Which is just my style. It's the perfect venue for a Roller Ring. The lights the ambiance and the decor are perfect for this kind of experience. I love adult experiences created from our nostalgic childhood joy and this will be no exception. That retro vibe is hard to beat as the perfect Valentines Experience!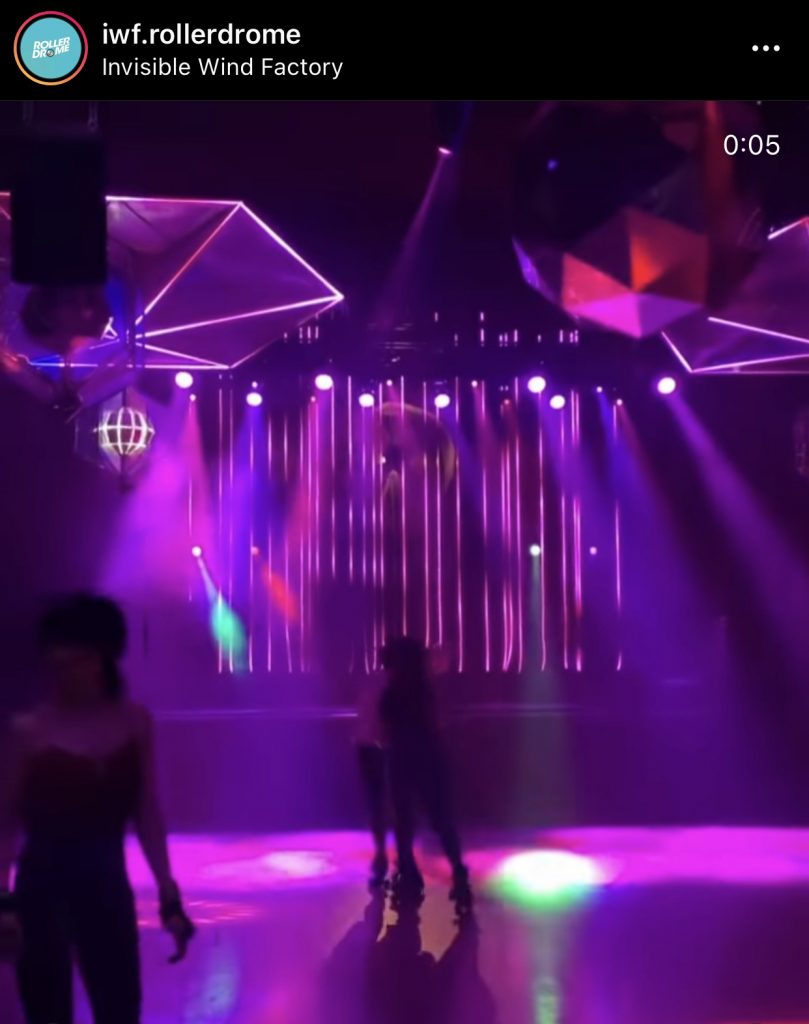 If your also looking for a quirky way to do Valentines dinner this year then they've got you covered on site! Invisible Burger has its own Valentines Menu thats sure to wow your date and is very reasonably priced! It's also in fitting with the whole roller skating date theme. An easy to eat enjoyable casual menu. So you can put those candelabra's away and dust off those roller skates instead! For a retro and fun night to remember! Check out the Menu below for some of the culinary delights you could be having on the night! All information is on their Instagram at @iwf.rollerdome also!