Had the pleasure of watching "Bouncers" on Saturday night at the Royal Court after a wonderful meal in our theatre seats. Best row of seats in the house! A really great view of the whole stage! Was very impressed.
A Marvellous Anecdotal Rendition Of A Scouse Classic
The show is hilarious. An Absolutely brilliant performance with 4 actors who play various parts! Their ranges as actors were amazing! They were playing so many different types of characters and they were credible as all of them! All characters tie in to the theme running concurrent which is that of the bouncer characters. Four really likeable and different perspectives of doorman. They played their parts which such finesse and charisma! They were all so entertaining. There's plenty of Scouse Humour in there which The Royal Court never ceases to amaze me at including. This is a very versatile show. It covers many themes and it addresses them all with integrity, whit and humour.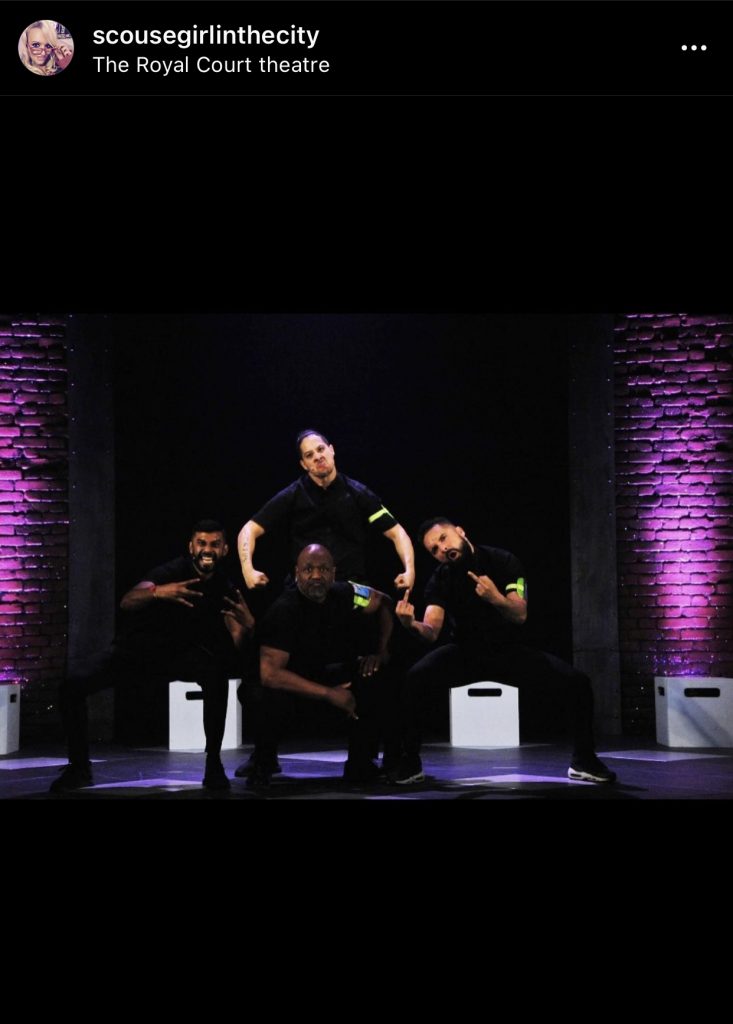 All the Royal Courts plays are always so funny, nostalgic and most of all Scouse which is what people in the City like to see. So very enjoyable and entertaining every time I've gone to see one of their performances !
I give this one 4 and half stars out of 5!
I had the sea bass which I always ask for extra crispy and it was beautiful! Their peppercorn sauce was also lovely. I always order that as an accompaniment when I have chips. They had a lot of menu options to choose from. There was something for everyone. For the fussiest of pallets there's also Fish and Chips which you can never go wrong with can you really!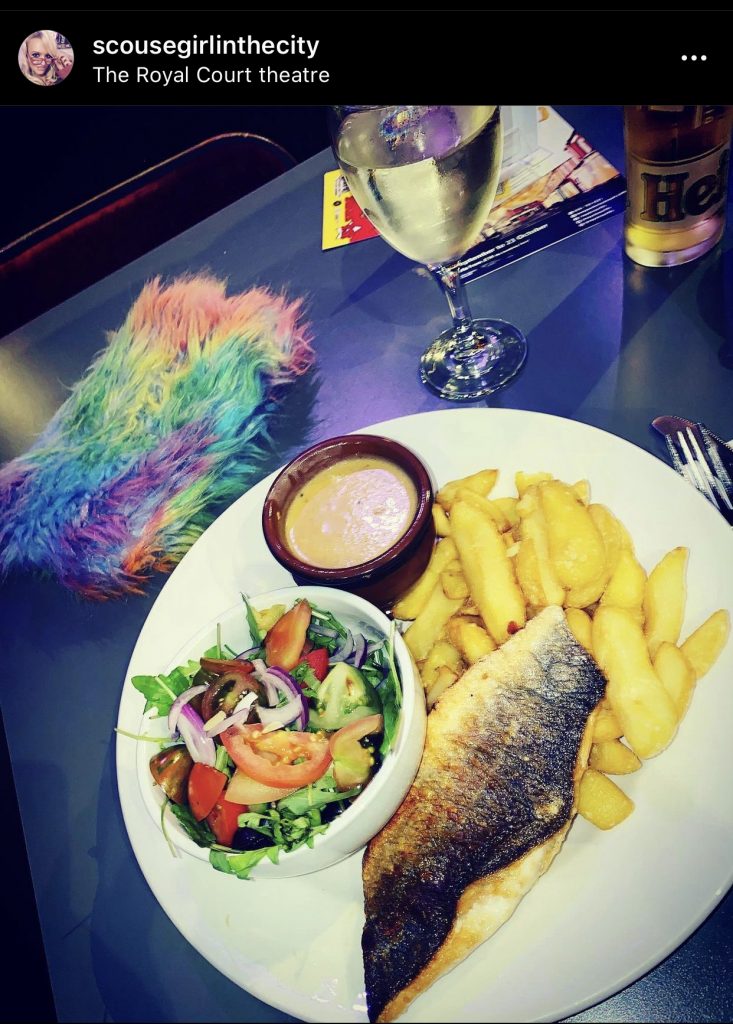 I think there is a really lovely feel to having your dinner in the theatre before a performance and relaxing with a drink! Makes for a really lovely night out 🎟🎭🍴🍷